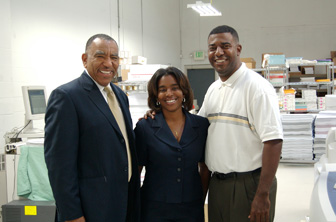 WE ARE DIFFERENT
Celebrating 42 years as book publishers and MBE and Union certified book printers, we know something about books. We use that "something" wisely to support our customers.

It's easy to order.

Get started by choosing your size, quantity, and uploading your files. Then make your payment with PayPal for a secure check out. In a few days you will receive an exact proof of your book. Our commitment to printing your book correctly sets us apart from all competitors, and it saves you time and money. We work to make sure everything meets your approval. If you need a second proof, we will redo it at no extra charge. No one else matches us on this commitment. Once you approve your proof, that's when we will print.Your books will still arrive in days instead of weeks, and without the bothersome errors that could have been caught before you printed. We go the extra mile with our customers because you are paying to receive books that you can be proud of, and those are the only books we want to print. We made that decision before we printed our first book. We want you to feel confident with your purchase; that's why we guarantee every book we print. We must meet the standard you approved with your proof. if not we will reprint your books, or if you prefer, refund your money. Our guarantee is that simple and direct, and it's the best you will find.

W. Paul Coates
founder and director

Professional book printing done right!